Smile woman,
always smile at life
even when she does not smile at you.
Smile at finished loves
smile at your sorrows
smile anyway.
Your smile will be
light for your way
a lighthouse for lost sailors.
Your smile will be
a mum's kiss,
a beating of wings,
a sunbeam for everyone.
Alda Merini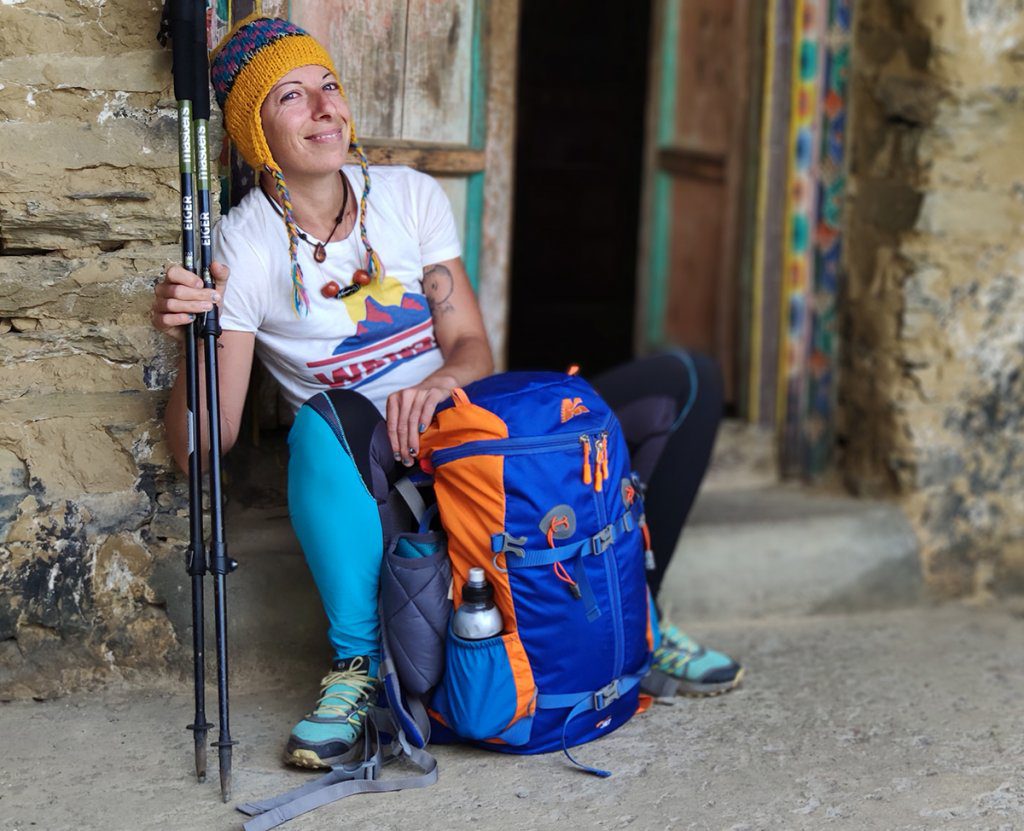 A famous verse by the poet Alda Merini reads: "Smile woman, always smile at life even when she does not smile at you". The story we describe below seems to have been written by fate itself to highlight this simple idea, which might just appear to be good advice for a happy life.
In fact, Manuela's story is one like many others that describe everyday life: of her hard work in her beloved little pastry shop, of a husband as a life companion to share adventures great and small with, and her distinctive personality as a day dreamer, which has always defined her.
Indeed, while growing up Manuela always felt a little different, especially from her schoolmates; she's always been ferociously curious about everything her eyes have yet to see: a thirst for travel, adventures, and a "desire for far-off places", as she herself describes it.
And one fateful day, Manuela was forced to dig deep into her well of fortitude, when fate did not smile on her.
Her "despite everything" moment came in 2010, when life played the cruellest of jokes; her husband was involved in an accident and lost his life. During those dark, painful days, she had only her own strength to rely on, and so, as always, she decided to follow her woman's instinct, which led her to close her pastry shop and follow the dream she'd been harbouring ever since she was a child: the desire to travel.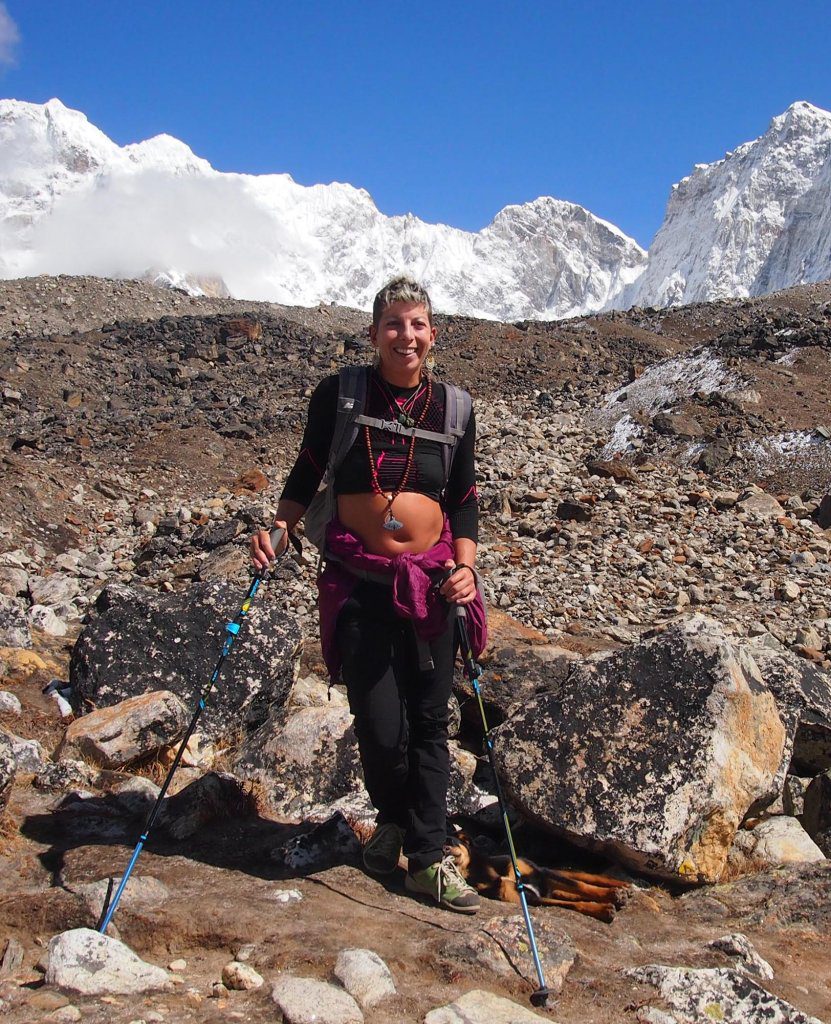 But how? Where to start? And what should she say to those people who would tell her that she couldn't travel the world alone because she was a woman and because couldn't speak good English?
But as we know, when a woman puts her mind to something, she becomes unstoppable, and so Manuela decided to seize the moment and set off on her first real trip: trekking in Nepal. Coincidentally, fate also added to this adventure, when she had the opportunity to exchange her home with a girl from South Africa and move to Cape Town after Nepal.
However, initial euphoria gave way to home sickness, and this, combined with the lack of a home of her own, a job that ended badly and a lot of free time, led to her feeling unsettled and lonely: "only during my very first long journey did I miss my old friends, and from that moment I learned to detach myself, in a good way, from people. Everyone follows their own path, and you always meet new people on the way. But they don't replace your old friends, far from it!" says Manuela.
The cliché that travelling first and foremost means not having a job makes her falter, and this is coupled with the fact that nowadays, it takes time, effort and a good dose of courage to be free. Over time, journey after journey, Manuela has learned to accept the unexpected, to leave her comfort-zone, which she actively seeks to do by choosing new destinations based on random events, such as the cheapest ticket, the first vacant accommodation that comes up or the season. Over time, she has learnt the profound, sincere meaning of the words "traveller", time, hospitality, and the meaning of giving your positive energy in return for accommodation.
Loneliness is not a problem for her and she forges on with a rigorous method called destiny; she accepts the unexpected and this helps her to overcome problems easily. She reveals to us the secret to travelling alone for a long time: "A backpack is an essential piece of kit. So lighter is better! Having a tired back and arms is the norm." Today Manuela's smile has returned: from Nepal to Cambodia via the Philippines, Tanzania, Zimbabwe, California, Mexico, Tokyo, she's spread her smile all over the world because it's the smile of a person who has fallen in love with life.
But as we all know, life has many twists and turns, and unexpectedly Manuela's smile has become the beaming smile of a mother. On 26th October 2017, her daughter Andrea Sveva was born, one of the great women of the future, and someone who would also become a great travelling companion right from the moment she was born. Their first real journey together was Brazil, when Andrea Sveva was just a hundred days old. Then followed Prague and the Canary Islands when she was 7 months; in Greece Sveva learned to walk, in Mexico she celebrated her first Christmas and, in 2019 between her first and second year of life, Thailand, Taiwan and Tokyo. The siren-call of travel and good organization enabled them to spend July at the North Pole to see the midnight sun. In September they went to the Greek island and climber's paradise of Kalymnos, a place Andrea Sveva had already visited when she was in her mum's tummy, and in December they travelled to Jordan.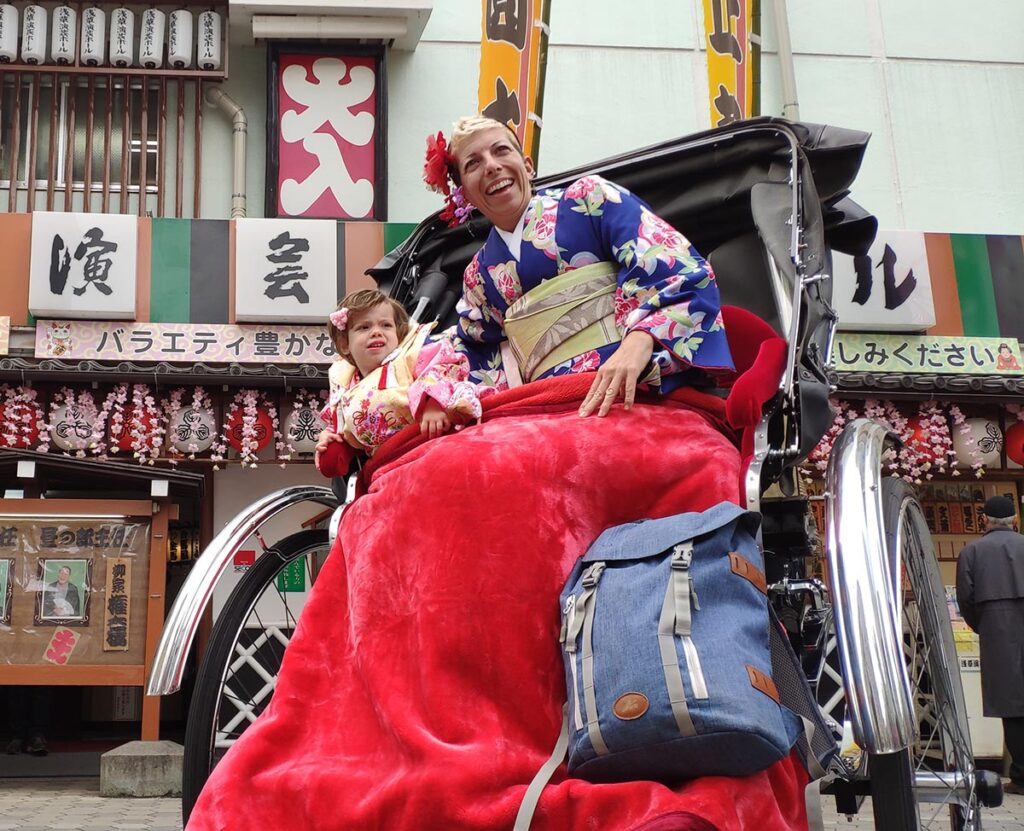 They revealed a little secret to us about their travels around the world: A Marsupio backpack! "Being experienced travellers, we manage to pack all our clothes, swimwear, slippers, games, diapers, and creams into two Marsupio backpacks, which are small enough to be tucked under the seat on the plane," says Manuela. Just as in every good story, there is a moral here, and it is the simple message that, despite the challenges it may have in store for us, life is precious.
On March 8th, this special day dedicated to women, we wanted to tell you a story of strength, independence and courage, to inspire you to live your dreams and look at the world with eyes full of wonder, just as Manuela and her daughter Andrea Sveva do every day.